Andriy Pavelko  was arrested!
President of UAF Andriy Pavelko was arrested for 60 days.
The court chose a preventive measure in the form of detention for 60 days for the president of the Ukrainian Football Association Andriy Pavelko in the corruption case.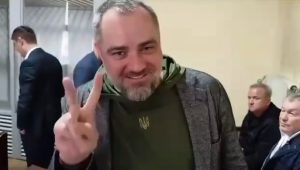 We will remind you that Pavelko is involved in the case of financial fraud within the framework of the activities of the UAF.
He is suspected of embezzling funds for the construction of a factory for the production of artificial grass for football fields.
Video from the Shevchenkiv District Court of Lviv, where Pavelko was arrested in the case of financial fraud.
Pavelko was in a high mood during the court session. He was escorted from the courtroom to the pretrial detention center.