Putin was almost attacked by drones near Moscow!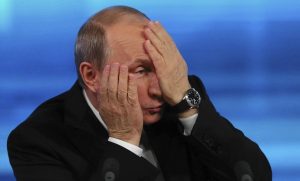 At the time of the drone attack on the Moscow region, the president of the aggressor state, Putin, was almost hit by drones.
He was just in his residence "Novo-Ogaryovo". This is reported by The Moscow Times.
It is reported that the Russian dictator's security service woke him earlier than he should have due to an aerial alarm.
Drones almost hit his second residence in the capital, and at the moment when he was in it.
It is reported that the drones were shot down when they were about 6-10 kilometers away from the residence.