Tears of Ronaldo!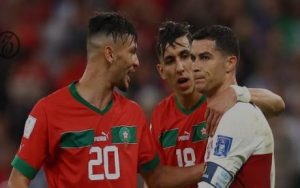 One of the most titled footballers in the world, Cristiano Ronaldo, left the field with tears in his eyes after the defeat of the team.
Portugal lost 0-1 to Morocco.
This is how the dream dies.
Cristiano understands that this is the last chance to win the World Cup. But he is no more!
Well, how can you not shed a tear?
On the eve of another favorite of the championship, the Brazilian team left the football tournament in Qatar, losing to the Croatian team. Review of the duel.