The invaders began to leave the nuclear power plant and go to the territory of Belarus
Russian troops began to leave the territory of the idle Chernobyl nuclear power plant and go to the territory of Belarus
This was stated by a Pentagon spokesman.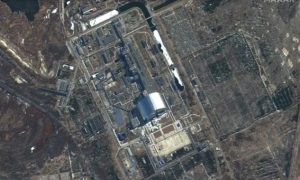 According to him, the Russian troops "leave, move away" from the Chernobyl nuclear power plant and "advance to Belarus."
As a representative of the American defense department said, the Pentagon believes that the Russian occupiers are leaving this territory, but "they cannot say that they all left."
Earlier, the Ukrainian military recorded the movement of mixed columns of enemy equipment and ki from the village of Ivankov, Kiev region, in the direction of the Chernobyl nuclear power plant.
---
LAST NEWS

 

: Dmitry Kuleba called for a boycott of the German company "Ritter Sport" because of the refusal to leave the aggressor country.