A drone with a mine fell on the Bulgarian coast!
Information has emerged that a fragment of a drone was found in Bulgaria, near the border with Romania.
An object resembling a munition was attached to the drone. This was reported by the Bulgarian Ministry of Defense.
The military is taking action to dispose of the object. We found a drone tonight near the boat pier in Tyulenovo.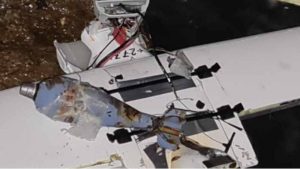 Earlier, it was reported that the wreckage of Russian "Shaheds" after attacks in the Odessa region twice fell on the territory of neighboring Romania.
After this, the country's deputy chief of defense staff said that Romania could begin to shoot down Russian drones.