The loss of the Russian military is about 11 thousand people.
Advisor to the Office of the President Mikhail Podolyak on social networks announced new losses of the Russian army on the territory of Ukraine.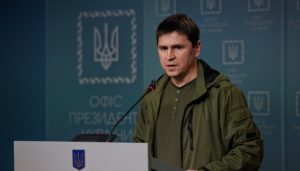 "A very tough war. With heavy losses for the aggressor," Podolyak said.
"By the morning of March 6, Russia had lost about 11 thousand soldiers and officers, about 300 tanks, more than 40 aircraft and 48 helicopters. Dozens of artillery systems destroyed. And all this, Ukrainians did after 10 days of the war. Further more".