Chelsea, have imposed sanctions against Mikhail Mudrik!
In London "Chelsea" he found the reason for the failures of the Ukrainian legionnaire Mikhail Mudrik.
Despite the fact that Mudrik fulfills all the requirements at the club's training, he always finds time to work out separately in the gym.
Therefore, the club is worried that the Ukrainian footballer may overdo it, so the coaches asked Mikhail to reduce the load.
Even in Chelsea, they believe that the Ukrainian spends too much time in video games.
Mudrik plays more games than all the players in the club. The Athletic edition tells about it.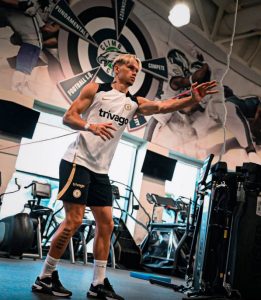 Mudrik made a very good debut against Liverpool, but was never able to show the desired result.