Hackers hacked a ticker on TV and wrote "your president has been killed"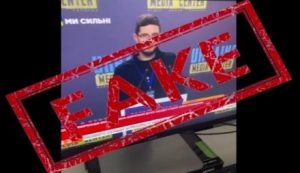 On the air of Ukrainian TV in the running line, there was a message about the alleged "murder of the president."
Also, the Ukrainians were offered to lay down their arms under the "slogan" "glory to Russia."
And Ukraine, of course, is holding on, the President, of course, is alive! And the victory, of course, is ours!
Don't fall for these posts! The President is in place, the Armed Forces of Ukraine do not give up! Glory to Ukraine!
Zelensky has been killed
---
LATEST NEWS: Advisor to the President of Ukraine Oleksiy Arestovich during a live broadcast said that next week will be very eventful.
Telegram