Terrestrial debris found on Mars!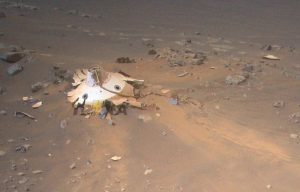 NASA's Perseverance rover came across what looked like a candy wrapper while exploring the bottom of Lake Zero crater.
It turned out that this is a piece of thermal insulation from the landing system of the rover, which fell off and remained on the planet back in 2021.
There is only one conclusion, garbage from our planet has been found, earthlings have already begun to litter the Red Planet.
---
LATEST NEWS

: The President of Kazakhstan refused the Russian Order of Alexander Nevsky.
Kassym-Jomart Tokayev is not going to accept either domestic or foreign awards while he is in the presidency, political analyst Yerbol Yedilov said.