Poland national football team guarded by F-16 fighter jets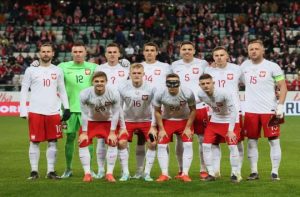 The players and the captain of the Polish football team, Robert Lewandowski, are guarded no worse than the president.
The Polish national football team posted a video on its Twitter page showing the national team's aircraft being escorted by F-16 fighters.
Thus, the team went to Qatar, where the World Cup kicks off on November 20.
After recent news, such precautions are not surprising.
Do południowej granicy Polski eskortowały nas samoloty F16! ✈️ Dziękujemy i pozdrawiamy panów pilotów! 🇵🇱 pic.twitter.com/7WLuM1QrhZ

— Łączy nas piłka (@LaczyNasPilka) November 17, 2022
✈️ #KierunekKatar 🇵🇱 pic.twitter.com/1dFSxFt5ka

— Łączy nas piłka (@LaczyNasPilka) November 17, 2022
Earlier, we reported that the legendary Ukrainian football player Andriy Voronin scored two goals in a charity match for peace. The football stars of our time and the recent past took part in the match.