Joe Biden said he was ready to personally visit Ukraine
US President Joe Biden said he was personally ready to visit Ukraine.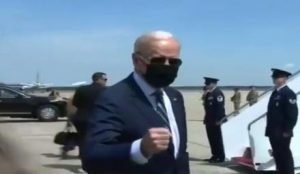 Joe Biden made the announcement at Joint Base Andrews in Maryland on Thursday, according to the White House website.
When asked whether the United States was going to send high-ranking officials to Ukraine, the US President initially replied that this decision was being made now.
When asked who could go, Biden jokingly asked the journalist: "Are you ready to go?"
To the answer question: "And you?" The President of the United States replied: "Yes."
---
LATEST NEWS: The Ministry of Defense of the Russian Federation officially confirmed the sinking of the cruiser Moskva.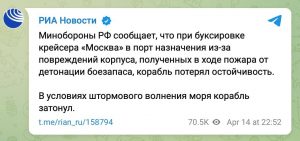 It is also reported that the Russian cruiser "Moskva" according to the state should have two nuclear warheads for cruise missiles.
Andrey Klimenko, editor-in-chief of BlackSeaNews, writes about this.
If the cruiser really had nuclear warheads, then its flooding is already serious.