IL-76 plane crashed in Russia!
In Russia, military aircraft have recently begun to fall and burn frequently.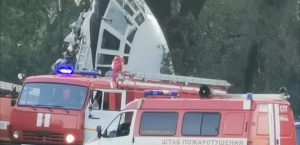 Today in the Ryazan region, the third plane crashed in a week – IL-76.
The media report 4 dead and 5 injured.
Such frequent falls do not at all rule out the work of sanctions, due to which Russia no longer receives imported components for its aircraft.
If this is true, then there will be much more accidents in the Russian military and civil aviation in the near future.