Fans of Fenerbahce in the match with Dynamo Kyiv chanted "Vladimir Putin"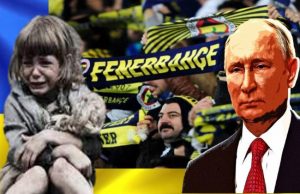 The reason for this was the goal of Dynamo Kyiv in the qualifying match of the Champions League (Dynamo won 2-1).
Five months of war, tens of thousands of dead, hundreds of thousands of victims, but some never understood what Russia is.
The media report that other Turks condemn such behavior of Canary fans on social networks and even demand to throw Fenerbahce out of European competition.
.
Many Turks apologize for the slogans of Fenerbahce fans and express support for Ukraine.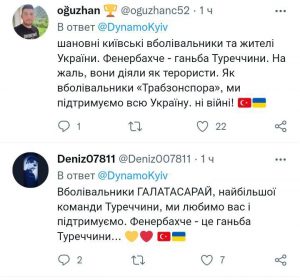 In social networks, most Turks condemn such behavior, some even demand to kick Fenerbahce out of European competition.